Introduction
Hello readers, my name is Jamie (a.k.a. CICADA) and I'm a techno DJ/Promoter here in Cork, running techno events primarily focused on giving the young guns of Cork a platform to showcase what the T12 has to offer.
Over the past year, I've been gobsmacked by the talent that's emerging from the Emerald Isle. But the talent from Cork alone has really showcased the resilience the scene has, to be able to persevere through the hard times we endured. We lost an iconic venue, and we're now down to a handful of small venues to showcase what we've got.
There are so many breakthrough artists from last year that shows the Irish scene is heading for the summit in terms of talent in the European scene. In this list, I've showcased 6 Cork artists, along with 6 artists from the rest of Ireland, who I feel are headed there. As there are so many artists out there, I've limited the list to those; who produce & to those who have had max. one festival appearance on the circuit.
This is not a definitive list or ranking, and it doesn't pretend to be. It's solely my opinion. There are so many talented artists that are on the rise and it hurts to leave them out of the article.
CORK
Sugarush DJs/ Neil Meehan
Sugarush DJs have been a staple of Cork nightlife since their breakthrough back in January 2020. After a year of the college house party grind, the boys got the call to put on their own night inside Cork's notorious Cyprus Avenue. And since then, they've ran some of the best nights Cork has seen since the end of restrictions. Hosting acts such as X-Club & Shampain, supporting superstars like DJ Heartstring & BLK, while also selling out their first headline show outside of Cork in Pharmacia, Limerick. The duo has finished 2022 on a high note and heading into 2023 full steam ahead.
Neil Meehan (one-half of Sugarush) is also on the rise. His productions have caught the eye of many of Ireland's finest, and with a steady stream of new releases, Neil's continues to impress time and time again. His productions have the modern interpretation of the 90s groove that has started to become one of the sounds of the nation, taking the genre and adding their preferred flavor to the iconic style.
Like Neil's tracks "Bust It", "The 908" and "STREET JAM", Sugarush have become synonymous for using vocals in their sets/mixes to lure the crowd in before getting hit with a groove that won't let you leave the dancefloor.
2023 is shaping up to be their biggest year to date. While having already put down headline gigs in Waterford & Galway, and support slots for both Partiboi69 & FJAAK, the boys have more business to do. 2023 is the year of Sugarush, and we're witnessing the start of something that's gonna change the landscape of the scene.
Watch this space.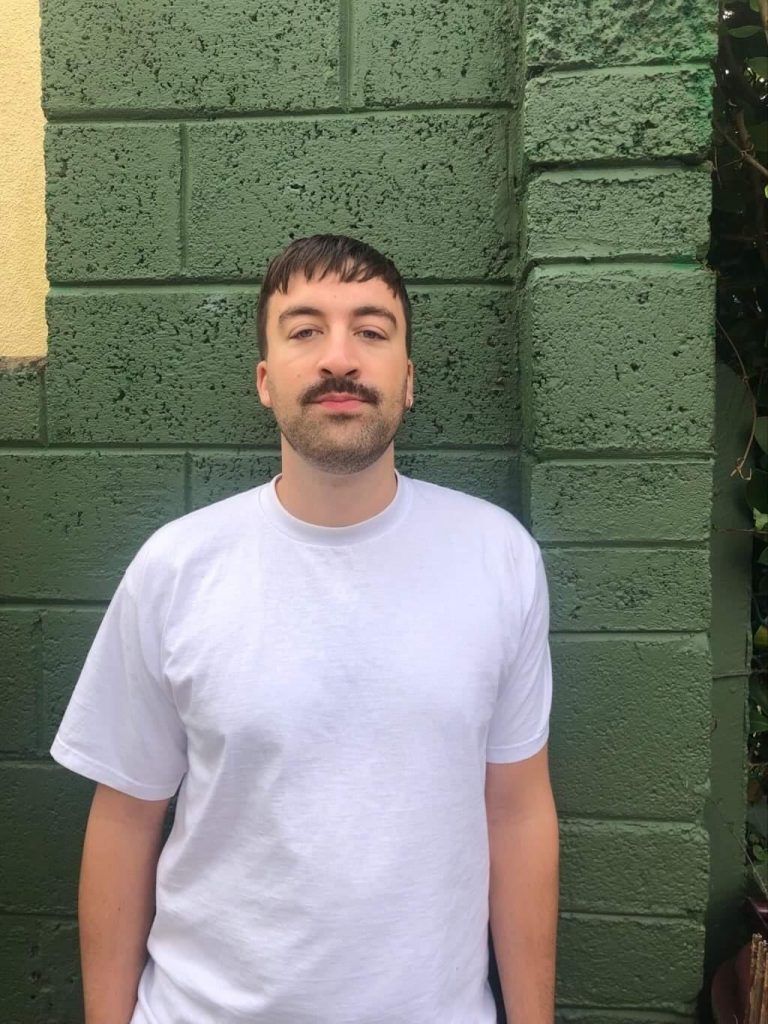 AJAE
Hailing from Cork, AJAE spent his younger years going to his older friends' parties and raves, soaking up futuristic electro and techno sounds from labels of the time, such as Mechatronica and Earwiggle. This provided him with a solid inspiration for production, enabling him with the ability to blend a variety of flavors like electro, breaks, and techno with perfect precision.
In 2020 he released his first EP, Spectra EP, on the Cork label 'Spirit of Lou'. A very well-received album to this date, it combines old-school electro and modern breakbeat, inspired by the early days of Radioactive Man and DeFeKT.
His most recent project 'Collision EP' saw AJAE moving into an extensive breakbeat domain, full of pulsating basslines, thunderous drums, and energetic synths that resulted in AJAE's 'hard but funky' sound, formed for dark clubs around the world.
Amassing previous releases on REES, PADDY, and Lemin's The Inner Circle, Welsh imprint ANDRAS Records alongside a slew of Soundcloud and Bandcamp self-releases like Jacker Wax, Allnite, and Badman. AJAE has carved out his sound in a more refined direction that hones in on the complexities of low frequencies, coupled with a hypnotic sound design that showcases a clearer and deeper overall sound than before.
His passion for electronic music has empowered him to play a number of gigs and radio shows around Cork, supporting Pagan in Crack Jenny's last year and playing numerous B2B sets with a number of local DJs around the City.
AJAE is a name that's been around the Cork scene for a while now. As such he's highly regarded amongst his peers as a phenomenal producer and one that should be respected on a national level. With more works kept under wraps and more gigs in the pipeline, he might just get that.
BUCA (written by Max "Aero" Heyraud)
Charlie Foley better known as BUCA has been steadily grafting within the Cork techno scene in recent years. Over the past 12 months, the young DJ and producer has become a firm fixture in the city's expansive techno circle and has become the go-to man for supplying cavernous rhythms and distorted mayhem.
BUCA is one of the latest DJs to arise from the underbelly of pounding rhythms in the rebel county, and his appetite for industrial techno has seen him become a firm favourite for all things gnarly and tough.
BUCA has only recently started sharing his music after a long period of producing music behind closed doors and perfecting his trade. His debut track Muerta came on Imminent Records in September and acted as a bold introduction to the rapturous sound of BUCA, which was followed by a self-release "Conclusion" and a remix of Franco Rossi's "Motion Blur". Charlie's tracks have caught the attention of plenty of techno heavyweights including Tommy Four Seven, Cassie Raptor, SNTS, Vera Grace, and many more.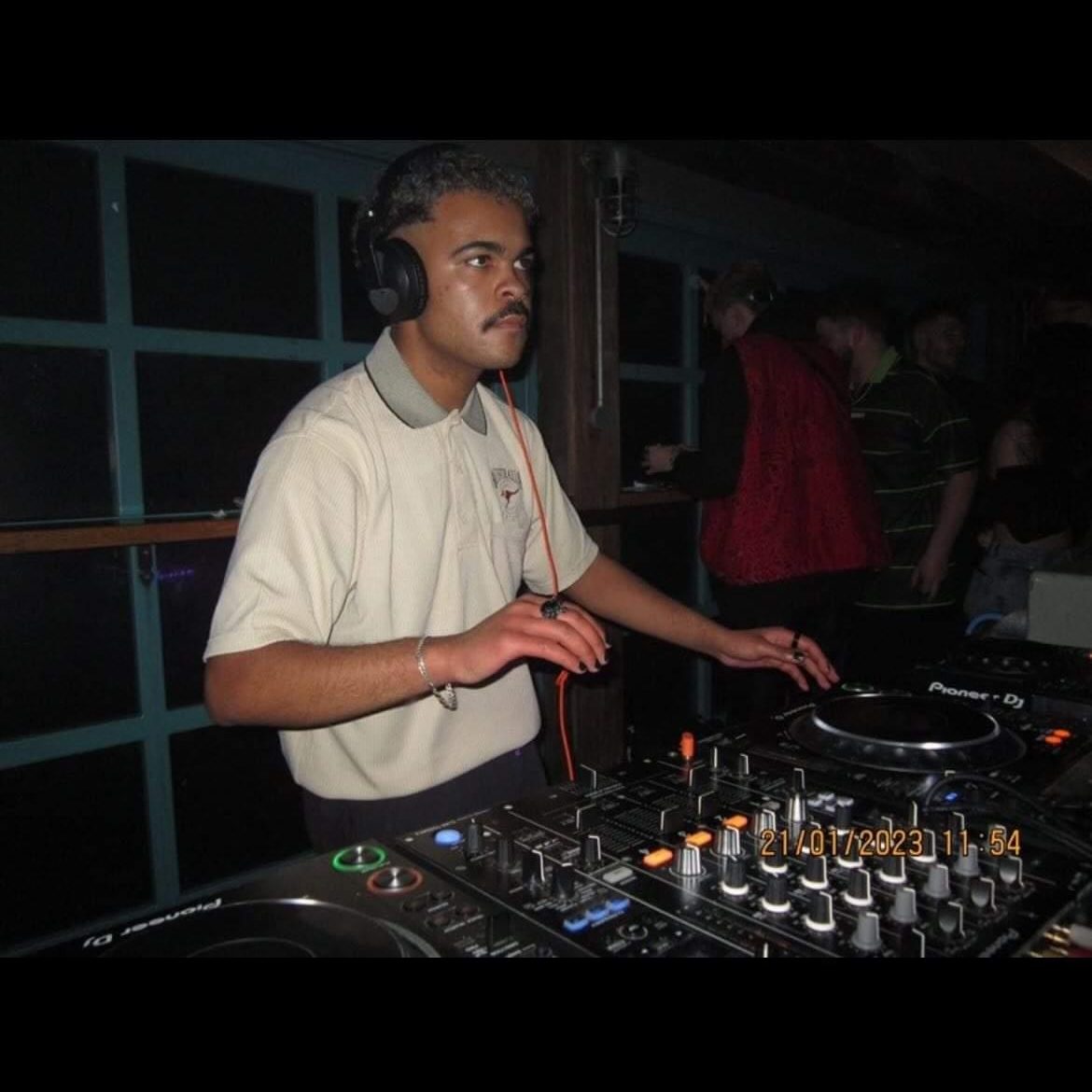 Ladrin
If you've been paying attention to the Cork scene for the past year or so, you've heard this name making the rounds.
While still relatively fresh in the scene, LADRIN has already become ingrained in the Cork culture. Since his debut performance on support for DJ Assault back in 2021. Since then he's taken it in his stride and has supported the likes of Fionn Curran, Shampain & Tommy Holohan. Furthermore, he's had several headliners under his belt, in Spalpin Fanach, Cyprus Avenue & Limericks Club 061.
With production and track selection wise his sense of genre and style can't be boxed into one genre. He implements Tough kicks, razor-sharp hats, jarring basslines, and a number of off-kilter selections, to keep the other selectors in the room guessing and the casual goers dancing all night.
LADRIN has had an impressive 2022. Keeping focused on what lies ahead. If 2022 is anything to go by, 2023 is the year LADRIN goes from stride to stride to put himself on national notoriety, flying the T12 flag highly.
Behne
Behne established himself in Corks electronic music seen in late 2021. The release of his debut EP allowed him to open up more possibilities to allow for playing in clubs and venues across the country. This sudden surge of experience in venues solidified his mixing and abilities and pushed his inspiration leading to 17 solo releases in 2022 alone. Behne has shared the same stage with names such as Shampain, DJ Assault, Pawlowski, and many more exciting, talented artists in 2022.
In more recent times, Behne has begun to explore experimental bass music quickly expanding the experience which partygoers feel when listening to his DJ sets. When attending a show in which Behne is performing, you can expect to hear a range of music from genres such as Neo-Grime, Garage, Breaks, Bassline, Atmosphere, and Soundscapes, all with unusual yet dancey rhythmic patterns.
With changing his style in DJ sets, also came the change of his production style. Behne released a statement song "Diamonds Rihanna Flip" in which he wanted to display where he stands as a producer and what kind of vibes he is going to be delivering in forthcoming music projects. 2023 will see a vast change in Behne's musical style for the better and he truly believes this year is going to be very exciting with shows and upcoming production projects with other extremely talented artists.
MEJMI
Melanie "MEJMI" is originally trained in classical music and has been making a name for herself recently as she's moved her musical prowess into darker territories of minimalistic techno. Her distinct 90's inspired sound draws influence from acid to rave and is focussed on paying respect to the routes of dance music culture. Boasting previous releases on harmless.recs and SPEED, MEJMI has noticeably tapped into inspirations that derive from historical eras of dance music.
MEJMI has garnered a solid reputation for rocking dance floors in recent times. The young DJ has recently found herself playing on the Polish circuit on both a club and festival level. She has headlined several indie festivals, such as the Slutty Virgin festival and K-fest in Kerry, and made appearances countrywide playing for Cheek Eire, Kriptik , 3ip.ka, Prospekt, Dv8, Electric picnic as well as more gigs forthcoming.
2023 is shaping up to be an interesting year for Melanie. With her unique sound already imprinted on the scene, this upcoming year is looking like a breakout year for the artist as she hopes to garner a national reputation.
National Picks
Sons of Charlie
A wee bit of a throwback with this one!
DJ and production duo based in Galway, Ireland. Sons Of Charlie comprises of Colin Devine and Donnacha Gutteridge from Galway, Ireland. As childhood friends and schoolmates, they always had a keen interest in music and this continued into their teenage years. They began releasing music together in 2018 and quickly broke 1 million plays on Soundcloud, with their music receiving support from artists across the globe and making them an online sensation.

Tracks such as 'So Sublime' and 'I Wish My Bird Was This Dirty' have been huge hits for the lads, garnering over 4 million streams across all platforms, and have received support from some of the biggest names in the world. Their straightforward, hard-hitting productions paired with their high tempo, high energy performances have earned the boys a loyal fanbase, both domestically and across the globe.

2022 was a big year for the lads, with multiple headline shows in Cork, Limerick, Dublin, Galway, Derry, and Glasgow under their belts, as well as supporting some of the country's most exciting acts along the way. They also host a monthly slot on Project Radio, Scotland alongside some of the biggest names across the UK, Ireland, and beyond. As well as these shows, the boys have been putting in the hours in their newly refurbished studio.
Their latest track "The Enemy Between My Ears" has just been scheduled for release on a European label, No Mercy Techno, at the beginning of January and has received strong support from the likes of Nico Moreno, Ben Hemsley, TRYM, Funk Tribu, Riot Code, Pawlowski, and Mark Blair, to name a few.
A 30-second preview of the track was uploaded to TikTok and has amassed over 10 million views in under a month, with the sound being reused in over 1 million videos across the platform. The sound was subsequently removed by TikTok before its release on the 6th of January. The track has now hit No.X in the Beatport Top 100 (as of the posting of the article).
2022 showcased the re-emergence of one of Ireland's most iconic duos. Coming off the back of signing for Universal Music Group/3Beat Records, 2023 is the year Sons of Charlie re-establish themselves as such.
Ethan Veseli
Ethan Veseli is a 21-year-old DJ and producer that hails from Cavan, Ireland. Over the past 2 years he's been cementing his footprint in the Irish Hard Techno scene with a string of strong releases, with his tracks featuring on notable labels such as Techno Germany, Motz Berlin, MTRPLS Cork, Hard Vision, Express, TX Records and many others..
Ethan's 2022 couldn't have been any better. With his debut gig back in February 2022, his international debut in Lille, France in December, and countless Irish shows in between that 10-month period. 2022 has set up 2023 nicely for Ethan, with him recently announcing his UK Debut (Liverpool) in April.
Furthermore, his tracks have already hit international stages in Columbia, France, and Amsterdam with his tracks catching the eye of heavy hitters in the scene such as 999999999, VTSS, Alt8, Sara Landry, Amelie Lens, and many more.
His production style is very much in the Hard Techno realm, with splashes of acid and Hard Dance thrown in for good measure. Which is quite different from what first got him into techno, Ejeca – Jalek. He started going down the heavier route of techno when he discovered 999999999s' track 000000005. And the rest they say, is history.
2023 is shaping up to be something really special for the Cavan native, with 2 international gigs already under his belt, Ethan is set to have an interesting year that might propel him further for 2024.
Chris Flannigan
Chris has been making waves recently with a string of strong releases since the summer, with his hard groove flip of Kerri Chandler's "You're In My System" being the standout on an international level being played by Irish legends Kettama & Tommy Holohan, while also getting some playtime from TYRM and Prospa.
The Belfast-born artist has been producing for just over 2 years now, while yet to make a full EP release, his features on VA's and single releases have been taking the nation by storm, getting playtime from every artist up and down the country since his debut release "Frequencies", and my personal favorites "Watch Da Tempo" and "Eintracht", Chris already boosts a strong discography to be proud of and there are no signs of slowing down.
Chris's production and playstyle go hand-in-hand. While taking influences from fellow up comers CULT & Dylan Fogarty, his style is influenced by 90s/00s Hardgroove, he also has dashes of tribal and hypnotic rhythms in around the 145bpm range to solidify a style that's taking the country by storm.
While we haven't seen him on the Emerald Isle much, I have a feeling 2023 will be the year Chris gets national notoriety as one of the country's top selectors.
Dylan Fogarty
Dublin-based Dylan Fogarty is one of the island's hottest properties at the moment. Since he started production nearly 2 and a half years ago, Dylans has been turning heads with his releases. Since the summer he has had a string of solid releases, both self-releases and on labels such as Concrete Berlin, PHTM & HRLA in 2022, and starting 2023 off strongly with releases on ASW & Twice Infinity.
Towards the tail end of 2022, Dylan started gigging more frequently, getting his first non-Dublin headliner in Limericks Club 061 and frequently playing for a number of different Dublin collectives. He's starting 2023 off brightly with a main support slot in Limericks Pharmacia with the V94 Funk provider Jon10 w/ Faster Horses. While also nabbing his first Dublin headliner in 2023 w/ Under The Influence.
Dylan's style is self-described as "groove focused containing mostly elements from the early 00s and late 90s', which gives Dylan's style a unique and nostalgic sound.
Time will tell what 2023 will be like for Dylan, is this the year where he storms the festival circuit bursting into national notoriety? (Already announced for Life Fest 23 is a good indicator of what's to come) Or is this a buffer year, where he solidifies his reputation as one of Ireland's upcoming Goliaths?
Cult – Luc "CULT "Titier
Luc Titier, A.K.A. CULT is a Dublin-born and bred artist with aspirations of reaching the top!
Co.found of Aktivv Berlin, CULT is already setting high expectations of himself with a steady stream of releases that makes us come back for more. His tracks "Samba De Congo", "Keep Movin" have been rinsed by every DJ in this country, while his EPs "The Trix" & "Raw Groove" have turned every head imaginable.
Gig wise he's already put down some solid shows, going B2B with fellow prodigy Dylan Fogarty for Harmless Records & Hidden Love, while after being announced for an iconic B3B with fellow compatriots Dylan Fogarty & Chris Flannigan.
His style is tribal in nature, heavily influenced by that old-school sound with the modern flare of pounding grooves shown by the upcoming Irish producers.
With a fresh release for Phantom Vancouver, a forthcoming EP on Deadline Records & stacks of unreleased on the back burner, CULT is a name to remember for years to come.
Erik Burka
Erik is a Latvian-born, Ireland-raised multi-disciplinary rising talent from Dublin. Also known by his duo alias Spedrik.
As a producer, Erik has a rather extensive & diverse discography. Originally finding his feet in the hardcore scene, Erik's new sound is part of a natural progression along the techno spectrum, progressing into the more funky sounds, focusing on rhythm, groove, and bounce with influences from the sounds of the golden era of techno. Best exemplified by his releases "Barbatuques – Baiana (Erik Burka Edit)", "Shakin That Ass" & "Needle On". With a plethora of unreleased tracks that have seen support from the likes of Lars Huismann, Funk Assault, Grace Dahl & more, the future is bright for the prospect.
DJing-wise, 2022 has been a busy year for Erik, with his festival debut at Fuinneamh probably being the highlight of the year which also included gigs with ReBoot, Research, and Counter Culture, while also making his T12 debut with Eilision & DV8 alongside his brothers-in-arms Hidden Love. 2023 couldn't have started better. As he's already ticked a Limerick headliner off the bucket list with Kemmy Gaff and is on support duties for the iconic Player in Wigwam in February.
Aside from Producing and DJing, Erik passionately divides his time between running a record label called Disintegrated (which has released its first EP with prodigy FYuN), graphic design, and throwing parties in Dublin through his collective Hidden Love.
While already impressed with his newfound sound. His mixing style speaks for itself. With a style that utilizes multiple decks, he continuously pushes the pace with high-octane energy and an emphasis on making sure the dance floor doesn't stop moving from a relentless assault of pounding grooves.
2023 is shaping up to be a spicy year for Erik, already solidifying his name as one of the best upcoming selectors, only time will tell of his trajectory.
Conclusion
So there you have it, my ones to watch for the upcoming year. It was really really tough to compile this list while trying to keep within the restrictions I put on myself. There are so many artists that could have been included from this isle, but this would have been an encyclopedia rather than an article if that was the case due to the sheer volume of artists that are coming out of the woodwork in this renaissance period Ireland is experiencing at the moment.