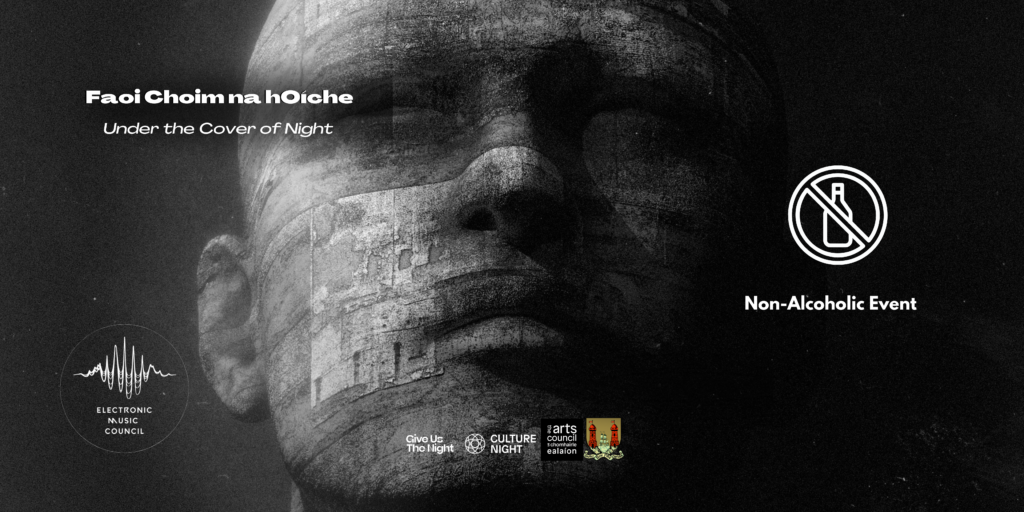 Faoi Choim na hOíche 2023: Celebrating Culture, Music, and Art, Alcohol-Free
In a world where electronic music and underground culture are often intertwined with alcohol and substance use, we are proud to announce a refreshing change of pace. "Faoi Choim na hOíche; under the cover of night," Cork's most anticipated cultural extravaganza of 2023, is coming to redefine the narrative. For us, it's more than an event; it's a movement to celebrate music, art, and dance in an inclusive and alcohol-free environment.
Shifting the Stigma
One of our core beliefs is that electronic music and underground culture can be enjoyed to the fullest without the use of alcohol and drugs. The current stigma associating these vibrant scenes with substance abuse is a narrative we are determined to rewrite. We're here to prove that the intoxicating power of music, the mesmerizing allure of visual art, and the liberating ecstasy of dance need no artificial enhancements.
A Holistic Experience
At "Faoi Choim na hOíche," we're creating an environment where attendees can fully engage their senses without the need for alcohol. Our event is designed to provide a holistic experience that awakens the mind, body, and spirit through art, music, and dance. From stunning visual exhibitions to mind-bending electronic beats and ecstatic dance workshops, every facet of the event is carefully crafted to immerse you in a world of wonder.
Inclusive Celebration
By going alcohol-free, we aim to make "Faoi Choim na hOíche" an event that's accessible to all. We want everyone to feel welcome, regardless of their preferences or circumstances. This inclusive approach ensures that attendees can connect with each other and the artistry on display in a more meaningful way.
Our Commitment
Our commitment to this non-alcoholic approach is rooted in the belief that the essence of electronic music and underground culture lies in the music itself, the creativity it inspires, and the connections it fosters. We are determined to offer an event that proves you can have an unforgettable, mind-bending, and soul-liberating experience without the need for alcohol.
Embrace this transformative journey into the heart of electronic music, art, and dance.
Tickets
With first batch release sold out, we encourage to subscribe to our mailing list, in order to receive first priority on our next release:
Main Funding Body
Arts Council: https://www.artscouncil.ie/home/
Additional Sponsors
Poachers Drinks: www.poachersdrinks.com/
Underground Ovation: Underground Ovation (underground-ovation.com)
The Woodford Bar & Restaurant: www.thewoodford.ie
McSweeney Distribution & Logistics Ltd
Satellite Taxis: https://www.satellitetaxis.ie/
Primetime: https://prime-time.ie